FIT4MOM Columbus North is searching for fitness instructors and team members to join our organization. Instructors will be responsible for leading pre and postnatal fitness classes and are responsible for leading safe, fun, and motivating classes with a caring and nurturing attitude in a socially oriented atmosphere.
FIT4MOM® is a nationwide brand that operates through corporate-owned and franchise businesses in 40 states. We seek to inspire "Strength in Motherhood" by providing a full range of fitness classes, educational programs, and community support for moms in every stage of motherhood. As a company whose values are Love, Inspiration, Inclusivity, Positivity, Authenticity, and Ripple – we are also committed to using our platform to show the beauty of all moms by intentionally threading diversity into all areas of our business, and inclusion into all that we do
As a successful FIT4MOM instructor, you must complete our internal fitness education courses. You will be asked to stay up to date with the latest FIT4MOM education and resources and maintain your certification memberships.
We are searching for an outstanding fitness instructor who is interested in being a team player, possesses excellent interpersonal and communication skills, and can add value to a growing organization.
FIT4MOM Team Requirements:
Must be at least 18 years of age

Excellent interpersonal and communication skills

Focus on client satisfaction and outstanding customer service

Punctual, reliable, responsible, and professional

Passion for Motherhood, fitness, and leadership

Excitement for connecting with new moms and enrolling them into the FIT4MOM village

Ability to provide positive feedback and encouragement for all levels of participants

Commitment to FIT4MOMs Diversity and Inclusion on-going education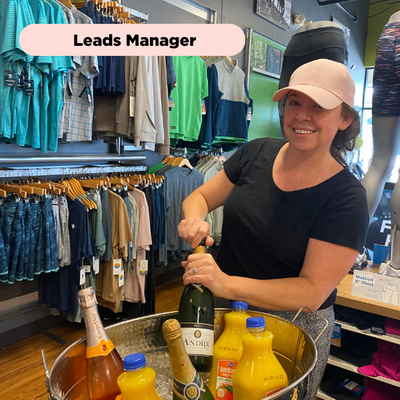 Leads Manager:
The leads manager position consists of helping the FIT4MOM Columbus North franchise find new client leads; follow up with new client leads, and close sales for all classes and programs under FIT4MOM Columbus North within the Powell, Lewis Center, Worthington, Polaris, and Westerville areas. The position requires someone who has organization, great problem solving skills, works fast, willing to make phone calls, and is able to work independently. It requires attention to detail and excellent communication skills via phone and email.
Responsibilities:
Manage CRM system daily (during week) OR Keep a detailed spreadsheet of all program leads to use for tracking potential clients as promos, programs, etc arise

Follow up with all leads in the process outlined by the franchisee.

Leads from Pike13

Leads from Pipedrive

Leads from F4M Columbus North Facebook page

Sell memberships, class passes, programs to potential clients in classes when applicable .

Post on local Mom's pages, city pages, etc following the rules of the page. Ideas of what to post include:

Post current promos

Post an invite to a village event/playdate

Respond to a question regarding fitness, kid friendly activities, mommy and me activities with an invite to attend a class for FREE.

Facebook messaging with potential leads from moms group posts, women that "like" the FIT4MOM Columbus North FB page, that "like" an event, reply "interested" to an event, etc.

Connect with appropriate instructors regarding new client information, providing instructors with details about when the new client will be attending first class, number of kids, what pass you recommend would be best based on conversation with the new client, etc.

Follow up with the appropriate instructor after the new client has attended class to determine next steps and follow up if the new client did not sign up for a membership.

Call/text/message potential clients who you made first contact with within 4 hours after a class if they did not purchase a membership at class. Saturday Stroller Strides clients can be contacted first thing on Monday.

Attend special events as needed (seasonally).

Provide FIT4MOM Columbus North monthly hours sheet outlining number of hours worked per month

Will meet with owner weekly during first 2 months after training, bimonthly for the following 2 months, then monthly following
Compensation:
Free unlimited membership ($75 value) & FIT4MOM Video on Demand ($12.99 value)

Opportunity to earn more on commission

½ off all premium programs(RC+, BW, F4B)

More to be determined by workload. This is a brand new role.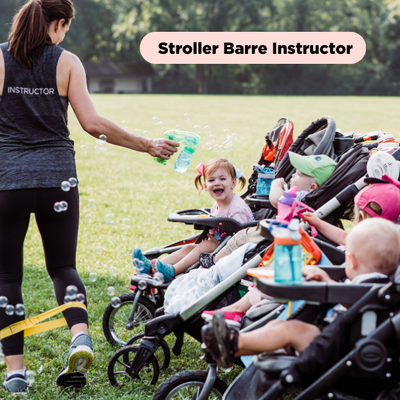 Start date: TBD more details will be shared on a call after applying
FIT4MOM Instructor Responsibilities:
Delivery of safe and effective fitness classes based on specific protocols and training methods

Instructs clients within the scope of practice using the information provided in the FIT4MOM Foundation's course and Format Certification, including but not limited to proper technique, intensity monitoring, progressions, regressions, modifications, and variations as necessitated by age and stage of motherhood.

Assists clients, answers questions and maintains a positive exercise experience for members and class participants before, during, and after class

Ensuring the safety of all participants

Striving to reach the goals of the local and national organizations

Attending monthly departmental meetings

Following specific sales tactics for memberships and class passes

Performs related duties as required
Days/Times- TBD
Compensation and Benefits:
Competitive hourly rate with the ability to earn bonuses for growing Our Village

Free membership to FIT4MOM Columbus North & FIT4MOM On Demand

Discount on products from FIT4MOM Affiliated Partners

Discount on FIT4MOM Retail
Commitment to Equity, Diversity, and Inclusion:
As a company that values love and inclusivity, we take a stand to support and welcome all applicants, regardless of identity group, race, religion, marital status, sexual affiliation, and age. We invite all candidates to review the FIT4MOM Diversity and Inclusion page which shows our commitment to diversity goals and initiatives. Instructors are expected to provide inclusive wellness spaces while promoting body positivity for all shapes, ethnicities, and identity groups.
The specific statements in each section of this job description are not intended to be all-inclusive. The Company reserves the right to modify and expand job responsibilities and duties over time.